Patchwork Pillow: Orange & Triangles
$

65.00 Sold Out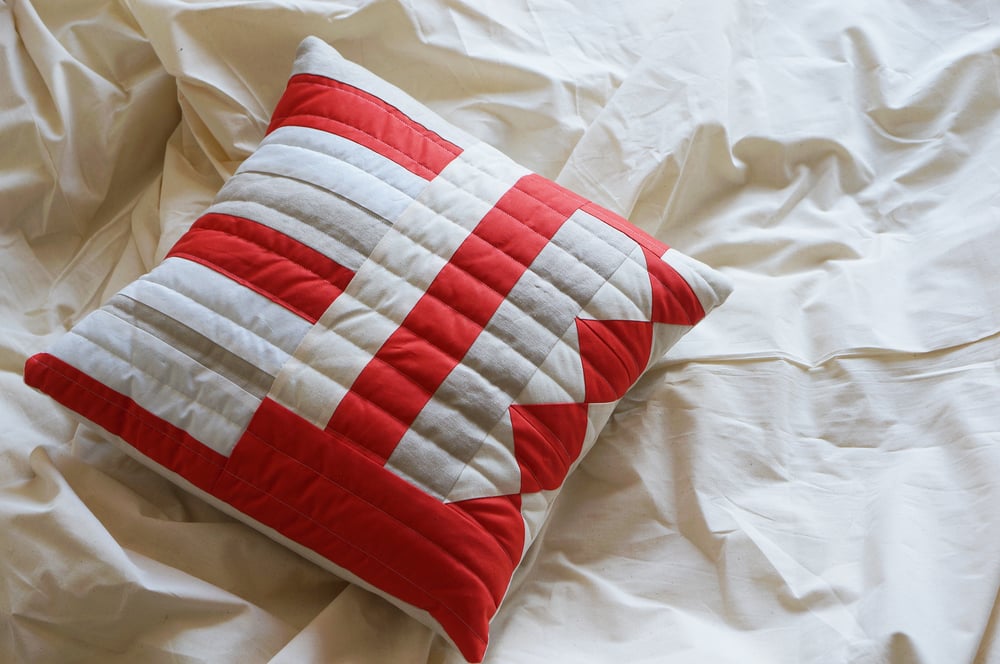 A small series of patchwork pillows in a new colour scheme: burnt umbers, orange, beige, white & sometimes wool felt!
These patchwork pillows are all unique: no two turn out the same. This listing is for the orange pillow predominantly featured in the photos here, set apart by it's triangles on one border.
Pillows are sewn together piece by piece before quilting with batting. Mixture of Cotton & Linens. Back is an organic, unbleached cotton, sewn in a way that is easy to remove the pillow to wash. Pillow tops are machine washable.
Pillows measure approx 19x19 inches. They fit a standard 20x20 inch pillow insert from IKEA. If you do not live in Vancouver this listing will be shipped as the pillow top only, requiring you to purchase the pillow insert (this saves upwards of $20 on shipping due to size) If you would like the pillow shipped as both pillow top + pillow insert, please email me and we can arrange!
Add a poppa' colour to your home sweet home with one, two, or ten of these throw pillows today! *Shipping cost is included in these listings, score!*
Share